Training Courses for Liaison Officers
Liaison officers are appointed by a law enforcement agency to serve as the coordinator of the agency's chaplaincy program. Training for the purpose of credentialing is offered by ICPC and has provided guidance for many agencies that have developed training programs. Completion of all four Liaison Officer Training courses provides 0.6 of the 4.0 CEUs required when applying for a Liaison Credential.

Contact the ICPC office if you have additional questions.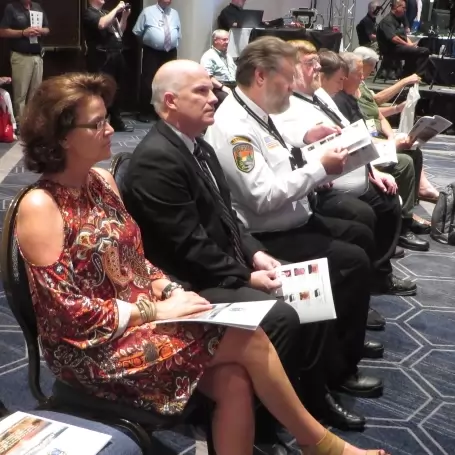 Introduction to Liaison
This course provides comprehensive and detailed instruction in many of the basic elements of serving as a liaison between an agency and its chaplaincy program This course will include qualifications and responsibilities of liaison personnel in different sizes and types of agencies. This course also helps liaison personnel understand how to relate to chaplains with differing ages, abilities, and backgrounds. Course Code: L01-R21
Leading Chaplains
This course provides comprehensive and detailed instruction in helping liaison personnel understand how to lead the chaplains in their individual chaplaincy programs and includes instruction in the qualifications, duties, and responsibilities of chaplains as well as how chaplains can be an overall asset to their agencies. Details including chaplain credentialing, ride-alongs, and confidentiality are discussed at length. Course Code: L02-R21
Managing Chaplains
This course provides comprehensive and detailed instruction in many aspects of managing chaplains and includes instruction on promoting chaplaincy within an agency, founding and defending a chaplaincy program, and developing general orders for a chaplaincy program. This course helps liaison personnel train, manage, discipline and deploy chaplains. Course Code: L03-R21
Policy and Legal Considerations
This course provides comprehensive and detailed instruction in policies and legal considerations, primarily in regard to the laws of the United States of America. This course will include information on the First Amendment and court cases that have set the standard for law enforcement chaplaincy and chaplaincy validation as well as information on special considerations such as mandatory reporting and privileged communication, with examples from specific state statutes. Course Code: L04-R21