Why Should I Join ICPC?
When you join ICPC, you become part of a large family of chaplains who desire to learn, share, and support each other through this vital ministry. Nobody knows or appreciates what you do more than someone else who does it. ICPC provides the best training and support to its members, assisting them in making their chaplaincy programs better and stronger.

Keep reading to learn about the training, fellowship, and peer support benefits of joining ICPC.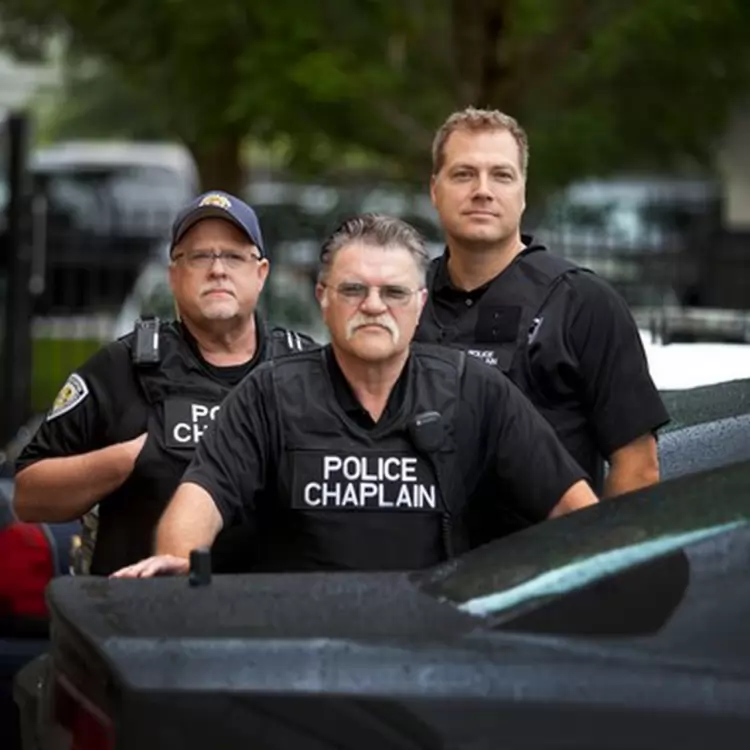 Learning and Development Opportunities
A key element of a chaplain's qualifications and qualities for service with a law enforcement agency is his or her willingness to be actively involved in learning and development activities, such as ICPC training events for both chaplains and liaison officers. ICPC's Annual Training Seminar offers specialized training and fellowship with other law enforcement chaplains who continue to develop their skills in support of their agencies' work. Regional Training Seminars bring basic training courses and other specialized training to locations closer to you.
Credentialing
Credentialing is an optional benefit of ICPC membership. This voluntary program recognizes members' ongoing continuing education, training, involvement, and expertise in law enforcement chaplaincy.
Networking
Membership in ICPC affords law enforcement chaplains professional standing in the largest and most respected law enforcement chaplaincy organization in the world. Established in 1973, ICPC offers chaplains the opportunity to network with chaplains worldwide. Law enforcement agencies around the world have recognized ICPC as the standard in law enforcement chaplaincy today.
Technical Support
ICPC supports its members with several specific technical resources, including
The ICPC Journal, sent electronically to members four times a year
A lending library of resource materials on all aspects of chaplaincy (available on the ICPC Member Portal)
A membership directory to facilitate networking with other chaplains (also available via the ICPC Member Portal)
Support for individual chaplains or agencies who desire to start a chaplaincy program
Peer Support Hotline
The ICPC Peer Support Hotline is available only to ICPC members. It is staffed by members of the ICPC Peer Support Team, all of whom have been trained in critical incident stress debriefing (CISD) and peer support.

Call logs and the information you provide are treated as confidential information and are protected under the ICPC Canon of Ethics. Neither your identity nor the information you discuss with your ICPC peer support counselor will be shared with anyone, with one exception. If, during your conversation with a peer support counselor, there is evidence that you are threatening serious harm to yourself or others, your ICPC peer support counselor is obligated by law to report the conversation to the necessary agencies.

To reach the ICPC Peer Support Hotline, call 850-654-5136 anytime (24 hours a day, seven days a week).
Ready to Learn More?
Learn more about the four types of ICPC membership or contact the ICPC office if you have questions.