ICPC Leadership Team
The current team of executive officers was elected at the ICPC Annual Conference in July 2023 and will serve a two-year term through July 2025. To contact a member of the leadership team, use the ICPC membership app or send an email message to the ICPC office.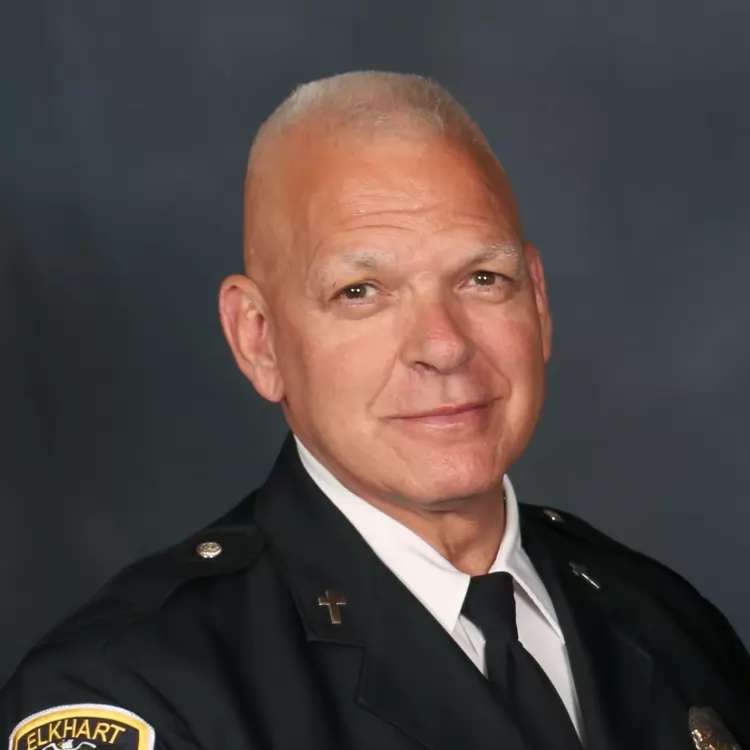 James P. Bontrager
President
Jim Bontrager is a law enforcement instructor, specializing in resiliency, and has served as a full-time chaplain at the Elkhart Police Department (Elkhart, Indiana, USA) since 2004.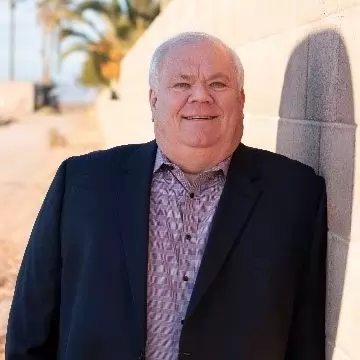 Paul D. Ellis
President-elect
A chaplain since 1978, Paul Ellis serves as a certified instructor in Critical Incident Stress Management and has been involved in a number of national disaster responses, Paul currently serves as a chaplain for the Casa Grande Police Department (Casa Grande, Arizona, USA).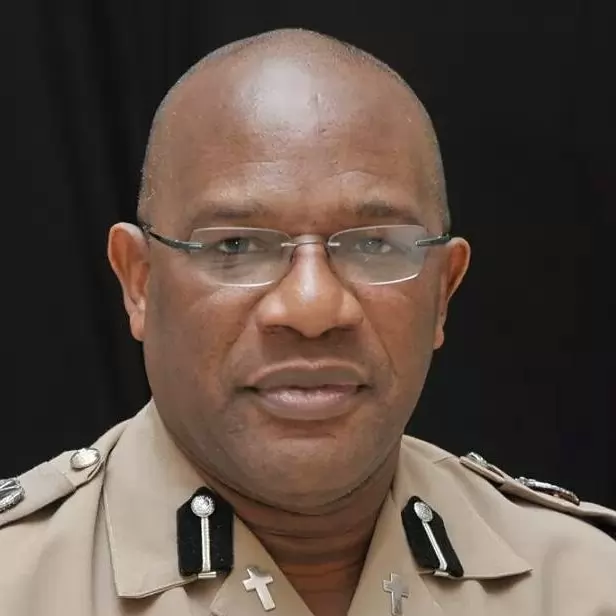 Gary Welsh
Vice President
Gary Welsh is certified by ICPC as an instructor and serves as Pastor of the New Testament Church of God in Jamaica. Gary has served the Jamaica Constabulary Force (Kingston, Jamaica) as a chaplain since 1979.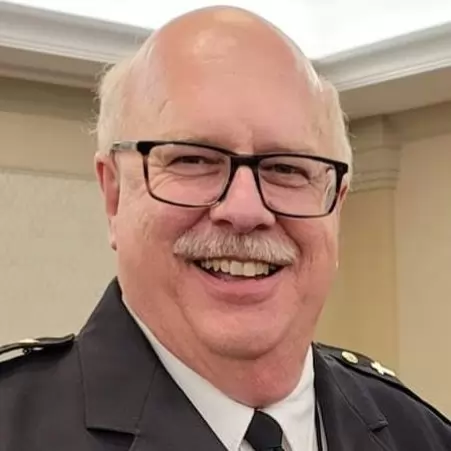 Richard Hartman
Secretary
Richard Hartman lives in Fort Wayne, Indiana (USA), where he serves as the Pastor of Epiphany Lutheran Church and as an instructor in the Fort Wayne Police Academy. Richard has served as a chaplain at the Fort Wayne Police Department since 2011.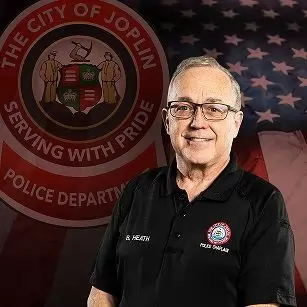 Robert Heath
Treasurer and CFO
Bob Heath has been a member of ICPC for more than three decades and is certified as an ICPC instructor. Bob has served as a volunteer chaplain with the Joplin Police Department (Missouri, USA) since 1991.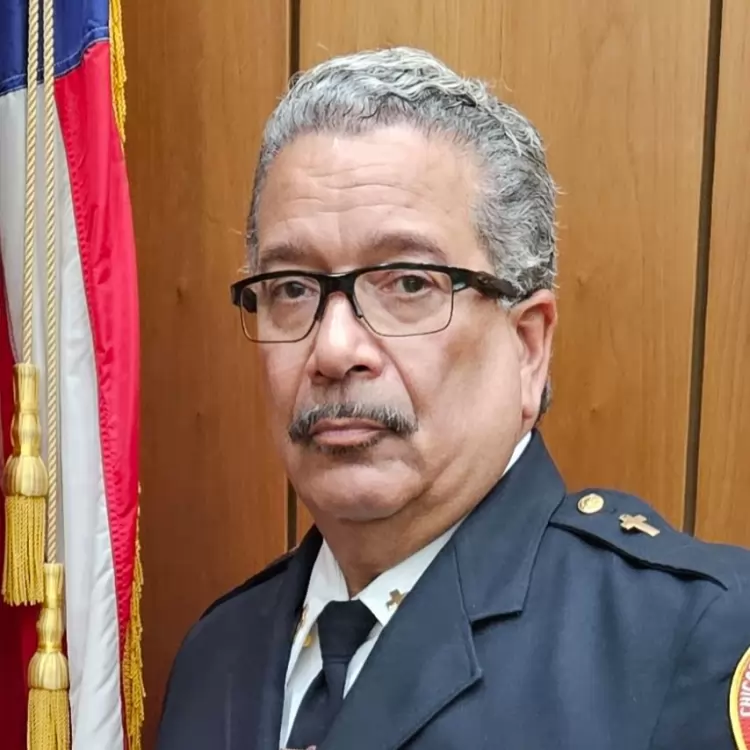 Ronald J. White
Immediate Past President
Ronald J. White began service as a police chaplain in 1995 and has served the Chicago Heights Police Department (Illinois, USA) since 2000. He has been a member of ICPC since 2000, where he is certified as an instructor and has served in every area of leadership.
Regional Directors
Region 2 (Alaska, Idaho, Montana, Oregon, Washington, and Wyoming): Chaplain Andrew Kikuta
Region 3 (Iowa, Minnesota, Nebraska, North Dakota, and South Dakota): Chaplain Frank McCrary
Region 4 (Illinois, Indiana, Kentucky, Michigan, Ohio, West Virginia, and Wisconsin): Chaplain Robert Vester
Region 5 (Connecticut, Delaware, District of Columbia, Maine, Massachusetts, Maryland, New Hampshire, New Jersey, New York, Pennsylvania, Rhode Island, and Vermont): Chaplain Debra Grow
Region 6 (Arizona, California, Colorado, New Mexico, Nevada, and Utah): Chaplain J. Wayne Chaisson
Region 7 (Arkansas, Kansas, Louisiana, Oklahoma, Missouri, and Texas): Chaplain Mike Hardgrove
Region 8 (Alabama, Florida, Georgia, Mississippi, North Carolina, South Carolina, Tennessee, and Virginia): Chaplain Glenn Davenport
Region 9 (Hawaii, Australia, New Zealand, and the Pacific Area): Chaplain Keoki Awai
Region 10 (Europe)
Region 11 (Africa): Kibinge wa Muturi
Region 12 (Caribbean, Central America, and South America): Chaplain Lenford Newell
Previous ICPC Presidents
We offer our thanks to these individuals who have served as ICPC President.
1973-1977 R. Joseph Dooley
1977-1979 John A. Price
1979-1981 Donald Jacobs
1981-1983 Charles E. Massey
1983-1985 James F. Wieging
1985-1987 Dennis Whitaker
1987-1989 Wilbert A. Cunningham
1989-1991 Harvey Chiles III
1991-1993 Charles Boorman
1993-1995 William Andrews
1995-1997 Jack Poe
1997-1999 Mark G. O'Sullivan
1999-2001 Michael H. Dunnill
2001-2003 Dan V. Nolta
2003-2005 Walter J. Schott
2005-2007 Craig R. Hungler
2007-2009 Wes McDuffie
2009-2011 Cyndee Thomas
2011-2013 Keoki Awai
2013-2015 Mike Hardgrove
2015-2017 Mark D. Clements
2017-2019 Mark Bardsley
2019-2021 Pam Neal
2021-2023 Ronald J. White