How You Can Support ICPC
ICPC is working diligently to develop professional law enforcement chaplains and to provide the means for an effective law enforcement chaplaincy program in every agency worldwide. If you are ready to help ICPC reach those goals, there are several ways you can help.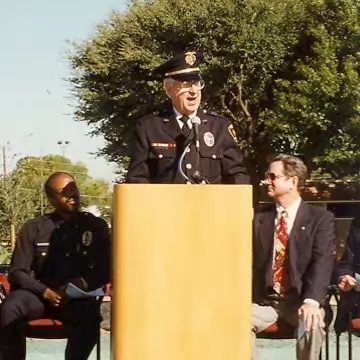 Pray for Officers and Chaplains
The men and women who have committed to serve and protect need our prayers. There are few better ways to say thank you than to give the most powerful gift we are capable of giving: our prayers.Offer your spiritual support at any time by praying for officers and the chaplains who support them.

Law enforcement officers have a divinely appointed call to serve our community; therefore, we are divinely appointed to support them and pray for them. With God's strength, we can embrace that calling and recognize the honor that it brings to our community and future generations. Here are some ways you can pray for law enforcement officers.

Pray for their safety. This is obviously a priority concern for law enforcement officers, but praying for their safety is both needed and appreciated. But not just their physical safety – their mental and emotional safety, too. There are things these men and women see that they cannot unsee. Pray for them to be emotionally strong enough to handle the things they deal with.
Pray for wisdom and discernment. Law enforcement officers must be able to quickly make decisions, as well as gauge the truth of a situation. Praying for their wisdom is good for all parties within a situation.
Pray for hope. Unfortunately, law enforcement sees more bad than good, and that can take a toll on someone. Help them out by praying for an extra measure of hopeful optimism in their lives.
Pray for faith. Those who wear the uniform need the faith and stamina to keep going – to believe, even in the darkest situations, that God is good.
Pray for strength and courage. The amount of perseverance required to do their job often requires a strength that is greater than the person. Pray for our law enforcement officers to have the strength and courage they need in every situation they face.
Pray for their families. The stress of sending a loved one out to a dangerous and unknown job every day can take a toll on families. Pray for the officers and their families.
Pray for the ones who would do them harm. It sounds weird, but praying for those who are breaking the law and who would harm a police officer is an important part of praying for our law enforcement. Everyone needs prayer.
When you hear a police siren, pray for that situation. Ask for protection for all who are responding to a crisis, emergency, or dangerous situation.
If those sirens are for you, be kind and respectful. Pray that you will engage the officer in a diplomatic way so as not to make his or her job more stressful.
Contribute Financially to ICPC
Much of ICPC's work does not require money. With additional funding, though, we look forward to expanding the training we can provide for chaplains and the support we can provide to agencies.

Make a Direct Contribution
To make an online financial contribution using a credit/debit card, click the button below to go to our online donation page.
If you prefer to contribute by check, mail your check to the address shown below.


International Conference of Police Chaplains
PO Box 5033
Knoxville, TN 37928


IRS 501(c)(3) Designation
ICPC is designated by the IRS as a 501(c)(3) organization, so all or part of your contribution may be tax-deductible. Consult your tax advisor.